Saumu Burhan Msuya
First female guide on Kilimanjaro mountain, with 102 successful Kilimanjaro climbs to the top
Godbless Emil Swai
Founder and Managing Director
Professional mountain guide with 104 successful Kilimanjaro climbs to the top
We both started as a porter to assistant guides and then guides. Having worked ourselves to the top, we have a true appreciation for the work that the guides and porters do and what it takes to provide great service and an unforgettable experience. Our clients and their satisfaction are of the utmost importance to us, and we are proud to share a piece of Tanzania with them.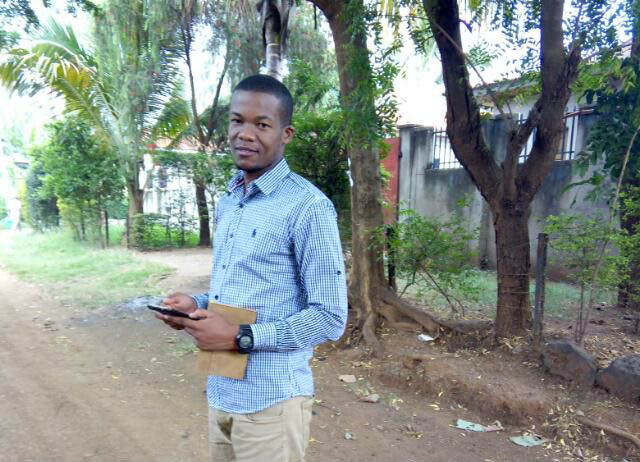 Danny Emil Swai – General Manager
My name is Danny, and I manage the day to day operations of Bless Africa Tours. My job is to make sure all your equipment and supplies are secured for a Kilimanjaro climb or safari. One of my tasks is to coordinate with the guides and porters, and I will probably be the one at the gate wishing you good luck or welcoming you back.

I've been part of Bless Africa Tours and Safaris team since 2012, and I am honored to be a member of this family owned and operated business. I am very proud of the country I call home, and the programs and packages our company provides to our clients, because it is of utmost importance for me that your holiday with us becomes memorable.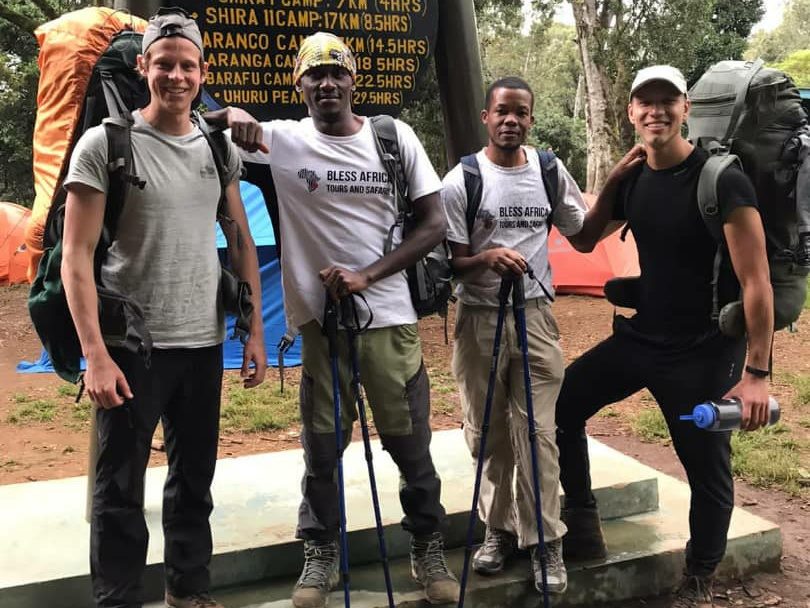 Our Tours Guides and Porters
Having competent, highly skilled and well-trained guides and porters cannot be undermined when it comes to climbing Mt. Kilimanjaro. Bless Africa guides have been sufficiently trained in first aid, mountain rescue, flora and fauna, and history. They are all registered with Kilimanjaro National Park (KINAPA)
Our guides are very experienced, and most of them have reached the summit more than a hundred times! They are professionals who know the mountain inside and out.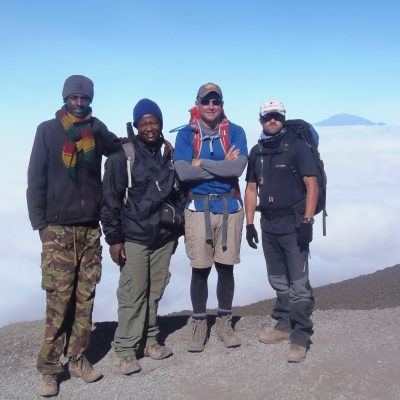 You can expect the following from your Kilimanjaro guide:
High Safety Standards: Your guide is trained and experienced to identify and prevent potential hazards such are slippery trails and loose rocks. He can also prevent, recognize and treat altitude-related illnesses.
Climb Knowledge: All Kilimanjaro trails are visibly marked, which makes them easy to follow. However, there are more complex situations your guide will have take into consideration in making decisions when, where and how to lead the group. The factors include weather conditions, trail density, rest stops, pace, etc.
Mountain Facts: Your guide is highly trained and poses knowledge considering the general facts about the mountain. He will explain to you about the climate zones, the altitudes and distances to campsites, as well as information about the geology, flora and fauna on Kilimanjaro. Such insights will increase your overall enjoyment during the climb, by giving you more information about what will see and feel during the trek.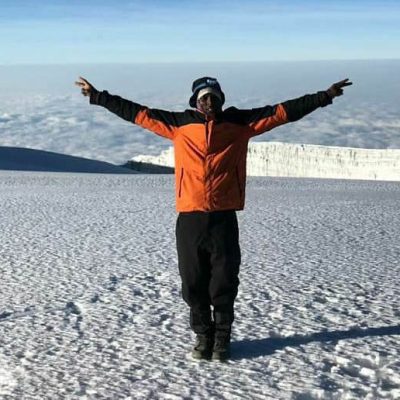 Our porters take care of you, so we take care of them
Porter welfare is very important to us, so we do our best to make sure that our staff is treated well. We strive to hire the best porters available, and to provide them with fair and honest treatment, as well as other staff necessary for such expeditions. We make sure that:
Our porters have the proper gear and equipment to handle the mountain. Their clothing, sleeping bags and tents are sufficiently warm and
Our porters are fed adequately, served with preferable local food.
Our porter are limited to carry not more than 20kg of equipment. The porter–to-client ratios we utilize are sufficient to handle the equipment needed. If more porters are needed for a group, we will hire more.
We pay our porters the recommended salaries.